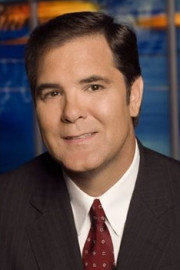 There has been so much bad economic news out, recently, I do not see how anyone with half a frontal lobe could say the economy is not in trouble. Friday, new unemployment figures were announced, and a weak 119,000 jobs were created. The rate fell to 8.1%, but only because more discouraged workers stopped looking for work and disappeared from the government's data base. In Friday's report, economist John Williams of Shadowstats.com summed it all up by saying, "The headline U.3 unemployment rate dropped a statistically insignificant notch to 8.1% in April, from 8.2% in March, but the "good" news was anything but good. The declining pace of headline unemployment reflected an accelerating increase in the number of the headline unemployed giving up looking for work, because there were no jobs to be had. . . . The SGS-Alternate Unemployment Measure, accordingly, notched higher in April to 22.3%, from 22.2% in March." So, unemployment in the real world actually went up—not down. According to outplacement firm Challenger, Gray & Christmas, planned job cuts rose 7.1% in April, and more than 40,000 more workers are going to be laid off.
Housing is another sad story. Year-over-year housing prices continue to decline despite record low 30-year mortgage rates below 4%! In the last two years alone, 1 million homeowners who bought houses lost money and are underwater. In January, the Federal Reserve estimated 12 million Americans owed more than their homes were worth. Economist Robert Shiller of the Case-Shiller home price index lamented, two weeks ago, "I worry that we might not see a really major turnaround in our lifetimes."
"April Retail sales are the worst since 2009," read one headline from last week. "Factory Orders Post Biggest Decline in Three Years," read another headline from last week, as well. Even the auto sector took a hit as the headline says, "April auto sales cool." Overall, sales were up a paltry 2%, but GM sales were down a hefty 8% and Ford sales declined 5%. Please keep in mind, if it were not for sub-prime auto loans, sales would fall off a cliff. Add it all up, and it is a miracle that the nation's gross domestic product (GDP) only slowed down to 2.2% in the first quarter from 3% in the last quarter of 2011. Is there any wonder why Fed Chief Ben Bernanke signaled, two weeks ago, that money printing "tools . . . remained very much on the table," if the economy faltered. Last week, Charles Evans of the Chicago Fed and Atlanta Fed President Dennis Lockhart echoed Mr. Bernanke's sentiment on CNBC. Both talked about "expanding the balance sheet" of the Federal Reserve and clearly said there was more room for "accommodation." Mr. Lockhart said, "I am a bit reticent to pull the trigger on any new action. I think we need to see how the economy evolves."
Well, it looks like the economy is evolving all right or better said–plunging. Williams says, "A renewed faltering of U.S. economic activity is a fortuitous development for the bank-propping needs of the Federal Reserve. . . . the banking system remains severely stressed, with some form of new easing—a QE-3—likely just a matter of time, and likely sooner rather than later. All Fed actions since the crisis of 2007 and panic of 2008 have been aimed at saving the banking system—not the economy—where the survival and health of banking system is the Fed's primary function. . . .there is little the Fed can do to stimulate the economy or to contain inflation." I think it's official, the economy is heading down. So, expect the Fed to print money to save the banks–again.
Related articles