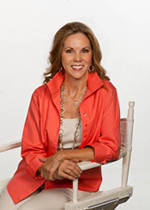 Received an email from one of my readers. It was about a wave of energy emanating from the galactic core. It was exciting news indeed and especially since I am still reeling from the battering I've taken as a result of the last two messages–never been this intense before.
On that note (and then it will not be mentioned again) what made it so challenging was that people seemed to miss the fact that the Nibiruans did not say that there was going to be 3 days of darkness. "The Ancients tell us that this will continue for 3 days, but I do not get a clear yes on that. What I'm feeling is that it can be a shorter time. I'm also not getting a clear yes that the alignment will occur starting tomorrow."
They also missed the fact that the Nibiruans wanted us to see the video in order to make us aware of the universal cycle and why this is such a special time.
Then there was the reference to the book, The Millenium Prophecy. Once again it was only because this book did a great job of explaining Nibiru's orbit and ring nodes. I received a boatload of emails asking me why I was promoting doom and gloom (something that author predicted).
The lesson for me has once again been, pay attention to the details. Don't assume people know what to look at in a book or article–point it out and clarify!